The following is reprinted in full from Craig Murray's excellent blog. His post was originally entitled "Murdoch is Even Viler than We Knew".
*
This article was published on the Sun's website at 2.50am, that is hours after the Manchester bombing.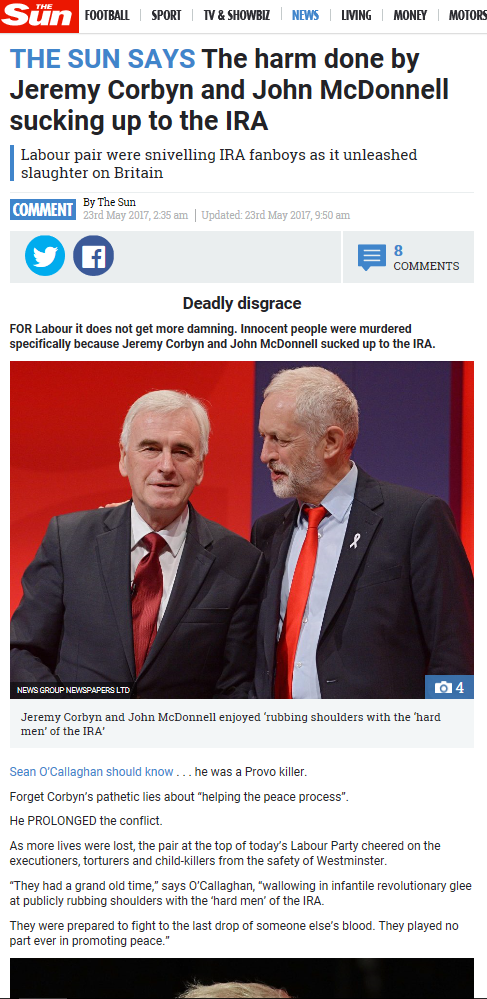 It was updated at 09.50am, long after the decision to suspend electioneering. I am not going to link to the article, but the comments below it from the public are unanimous.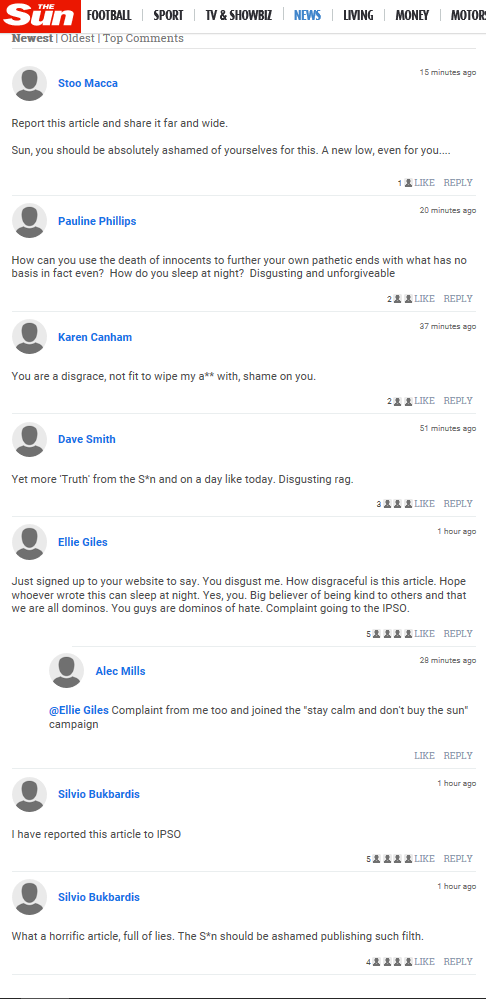 I pray that the vile people at the Sun have miscalculated, and in future the Sun will be as welcome in Manchester as in Liverpool.
*
The following comment is my own (posted on Murray's blog):
Did you see an interview broadcast on Sky News on Sunday night? Halfway through and completely out of the blue, the interviewer [Sophy Ridge] raised some spurious issue about an article published decades earlier in a Labour magazine which she says wasn't sufficiently condemnatory of the IRA. Furthering the accusation, she then stated that Corbyn was an editor of the magazine – a claim he immediately dismissed, having first expressed his own disapproval toward the quoted article. Then for over 5 mins the interviewer repeatedly insinuated that Corbyn had been in league with the IRA.

I happened to see Murdoch-ridden Sky News promoting their hit piece on Sunday night and declaring that (unfortunately, I have to paraphrase here) "In an interview Jeremy Corbyn refused to condemn bombings by the IRA". In truth, as you can hear, he condemns "all bombings" but apparently this isn't sectarian enough. Here's the same interview embedded (hopefully beginning at 7:30 mins) from where the attempted entrapment begins:
The timing of all this is deeply troubling.

Thanks Craig, for some very prompt and thoughtful analysis on this dreadful atrocity.